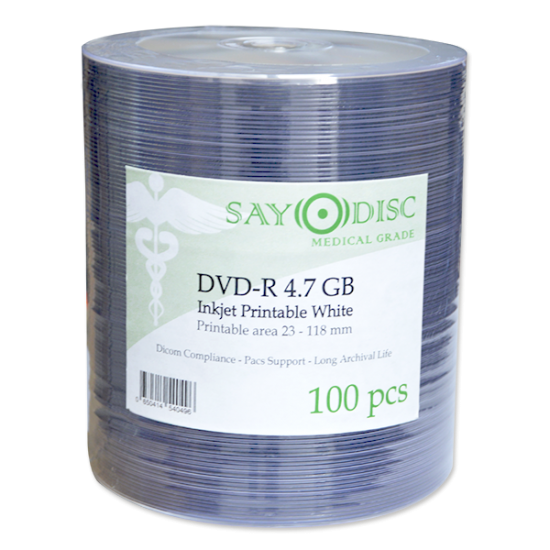 SAYO DISC MEDICAL GRADE, inkjet printable medical dvd-r, DICOM compliant
Sayo Disc, DVD-R certified for use in the medical field with inkjet printable surface, DICOM compliant.
Guaranteed compatibility with all inkjet printing systems such as Epson pp100, Primera and Rimage.
Sold in boxes of 600 pcs.

SAVE BY BUYING IN QUANTITY:
600 pcs: € 0.23 each
1800 pcs: € 0.22 each
3000 pcs: € 0.21 each
6000 pcs: € 0.20 each

For purchases over 12000 pcs, particularly advantageous prices are possible, contact us for information.

600 or more 0.23€
1800 or more 0.22€
3000 or more 0.21€
6000 or more 0.20€
12000 or more 0.19€