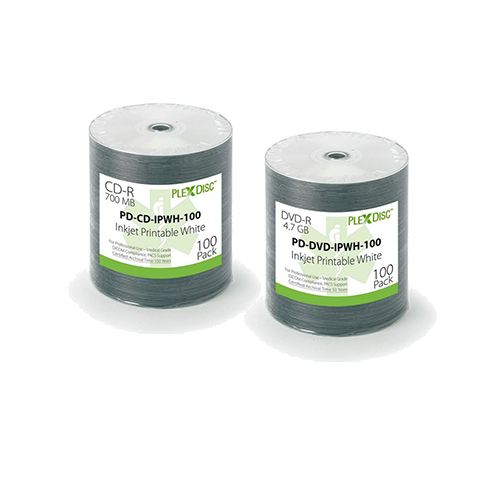 We distribute CDs and DVDs specially developed and certified for use in the medical field, compatible with all disc publishers on the market, whether they are equipped with a thermal transfer or inkjet printer.
The media distributed by us guarantee a longevity "for life" of the data stored in them, up to 50 years for DVDs and 100 years for CDs.
We also distribute all types of cartridges and ribbons for the aforementioned printing systems, sleeves and personalized report holder folders.